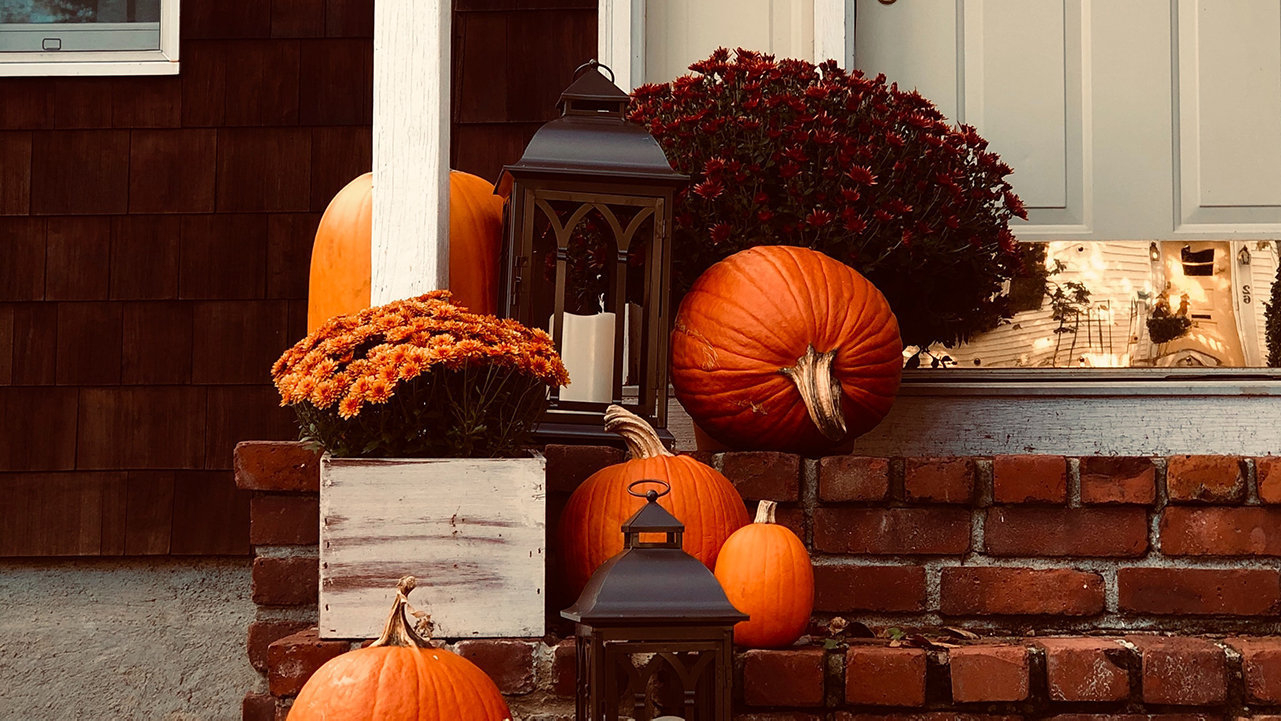 If you saw my front porch today, you might think somethings wrong with this picture. In the tiered plant stand are three very tired looking begonias. The leaves are brown on the edges and beginning to curl as they slowly die (so sad). The color of the flowers are fading as they, too, have peaked and are making a slow decline. But then sitting on the cement at the base of the plant stand are three very bright, very happy looking yellow mums. Hmmm.
Truth is, I finally remembered to run by Lowe's to pick up some mums so my porch could take on a fall looking décor. But as usual, I was in a hurry. So, I plopped the mums down and left it at that. Well, that was over a week ago. I've had two meetings at my house since then and my guests have been greeted by this floral confusion. Super sweet of them not to say anything!
More than evidence of my busy, often disheveled life, the porch scene is a picture of transition. Summer is over, fall is upon us. Gone are the flip-flops, out come the boots. Pack up the shorts and T's, it's time for jean jackets and eventually, warm cozy sweaters. Transition, which always includes some degree of change, can be something we resist or welcome, fight or embrace.
Are you finding yourself in a season of transition? Virtual learning for your kids, online shopping to avoid crowds at the stores, last child going off to college leaving you floundering in an empty nest, job loss that has you searching for something new, needing to move from independent to assisted living—the list is endless. Perhaps for you the transitions are more in the area of behaviors or attitudes that the Lord has been nudging you to change.
I encourage you to visualize yourself taking hold of Jesus' hand and walking through the changes with the confidence that He is with you. Trust that on the other side of the transition there will be something good. God is an expert at creating good (Romans 8:28, James 1:17).
As to my porch, the mums will replace the begonias and a new décor will greet my guests saying Welcome and Happy Fall Y'all!
Therefore, if anyone is in Christ, the new creation has come: The old has gone, the new is here!
2 Corinthians 5:17 NIV
Going through a difficult transition? Our trained Stephen Ministers are here to help. They will meet with you weekly to listen, encourage, and pray with you. Call 918.392.1183 to leave a confidential message and you will be contacted within 24 hours. Do yourself a favor and call today!