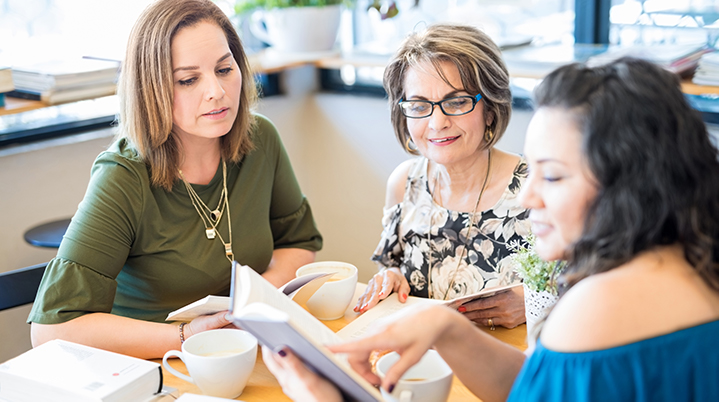 Choose one of the following books, start reading, then join together on July 23 (POSTPONED) at 6:30 pm in the Family Room to engage in conversation with others.
Nothing to Prove by Jennie Allen [Buy this book]
Nothing to Prove takes us on a journey toward freedom from the need to measure up. With vulnerability and authenticity, Jennie Allen encourages us to wade deep into the streams of the Living Water and live secure in the knowledge that we have absolutely nothing to prove to God or to people. No more pretending. No more performing. No more fighting to prove yourself! Let's talk about it!
7 Women and the Secret of Their Greatness by Eric Mextaxas [Buy this book]
Be inspired by the portraits of seven remarkable, faithful women who impacted the lives of the people around them. Each of these women--Joan of Arc, Susanna Wesley, Hannah More, Maria Skobtsova, Corrie ten Boom, Mother Teresa, and Rosa Parks--is an extraordinary example of true womanhood and courage in the face of opposition. Discover how they changed the course of history by following God's call upon their lives!
Smoke Screen by Terri Blackstock [Buy this book]
A gripping new novel from New York Times bestselling suspense author Terri Blackstock. One father was murdered. Another was convicted of his death. All because their children fell in love. Find out how faith and forgiveness brought them all together.