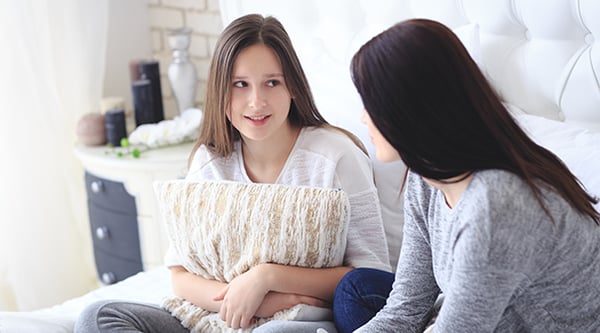 One of the most significant aspects of my new position at Asbury Students is the opportunity to partner with parents in the spiritual development of their teens. For thousands of years, Jewish parents have put their kids down for bed and have spoken or sang these Hebrew words:
"Shema Israel, Adonai elohenu, Adonai echad." ("Hear, O Israel, the Lord our God, the Lord is One.")
These words are the beginning of what is called the Shema. The full Shema is found in Deuteronomy 6:4-9. These verses from scripture are spoken twice daily as a reminder to each Jewish person of their commitment to God. Mary and Joseph would have recited these very words to Jesus two times a day as he grew up.
The Shema ends with these words, "Write them on the doorframes of your houses and on your gates." The greatest way that Asbury Students and parents can work together to instill an authentic faith is by continuing the conversation of our faith at home. Seek to make this a natural aspect of your daily life with your teens. It may not be the exact words of the Shema, but have the conversations that let your teens know that your family follows Jesus together. Ask them questions about what God is teaching them. Share with your teens what God is teaching you. Set a goal to make conversations about faith in Jesus a regular part of your daily life.