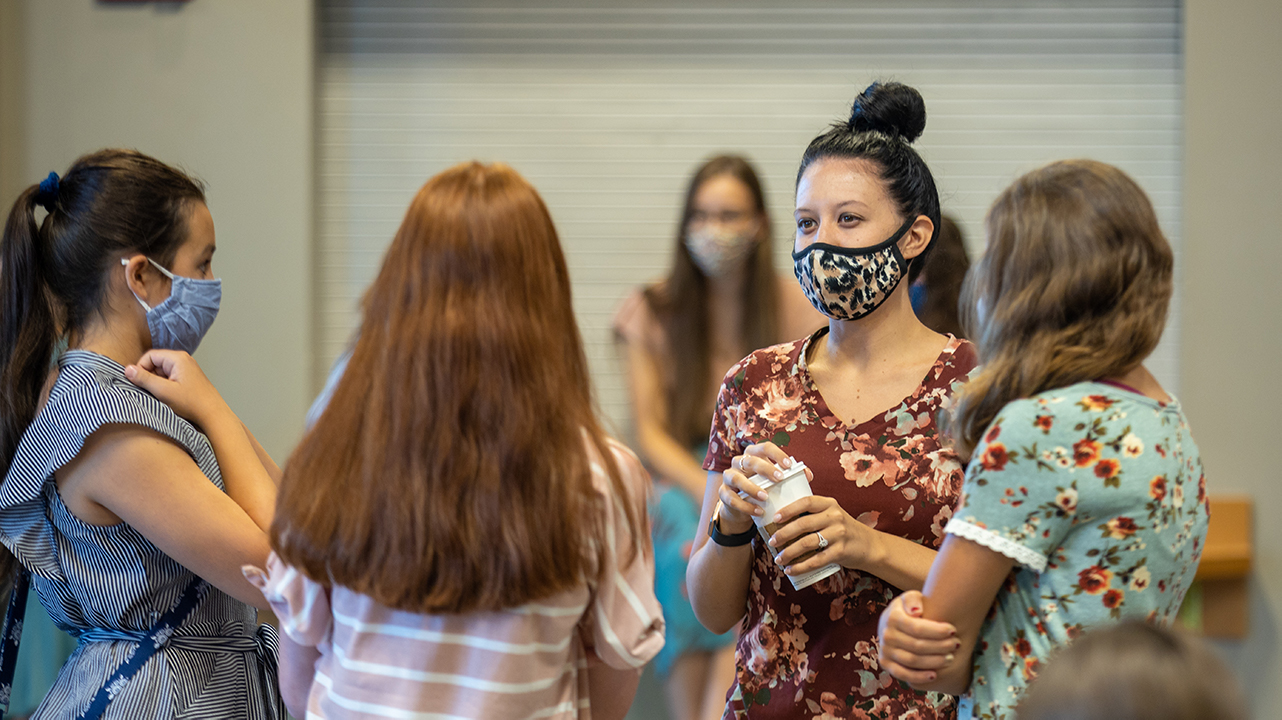 Growing up in a household without any siblings is one of the most defining parts of my child and personal journey. Oftentimes, children are defined by their ranking in the birth order of their family. The oldest usually ends up being the "type A" overachiever while the middle child is constantly striving to be seen and heard. These generalities sometimes come to fruition and other times couldn't be more wrong. But what about the only child? If you're the parent of an only child, there's no comparisons to be made between children. It's a unique and special opportunity! As an only child, and also one who ADORED being the one and only, I thought I'd share a few of my observations from my own journey to provide insight on what it means to guide an only child toward Christ.
First off, Christian community couldn't be more crucial for an only child. I didn't grow up watching and learning from siblings. I spent time with my parents, who were Christians, and their adult Christian friends. While this was amazing and always made me feel special, my life was changed when I was surrounded by kids and students my own age who were also following the Lord. It also helped me learn amazing lessons in relating to my peers. I was the kid who could talk to adults all day long, but for a while didn't know how, or want, to talk to students my own age. By being surrounded by a community of other believers my age, my faith was strengthened immeasurably, and it set me up for success in the same realm as an adult. Also, even though I personally loved being an only child, it is lonely at times. A small group or Bible study group can provide amazing feelings of belonging for an only child.
Second, only children are by nature usually in a constant spotlight. It took me a long time to realize where so much of my own perfectionism, stress, and anxiety came from. The pressure is all too real when you are the only child and there's no way to deflect attention onto other siblings. Let me also say that I have AMAZING parents. A lot of times, the pressures felt by an only child are just naturally built in when parents don't have other children to divide their attention between. The perfectionist attitude and fear of failure can even bleed over into the faith life of an only child. Consistently communicating that it is okay to mess up or examples of overabundant grace will go miles with an only child as we are usually the hardest on ourselves. When I realized that my faith wasn't another thing to succeed at or be "perfect" in, I can't begin to tell you how much weight was lifted off of me.
Finally, solely acknowledging the different world your only child lives in is huge. Only children are little oddball blessings in a world where it feels like everyone has a sibling. At times, I know I acted like the "oldest child" stereotype and then the next second switched to the "spoiled baby" of the family. There's no manual for raising any child to love Jesus, but it's fair to say that raising an only child to love Jesus is definitely a day to day task. Flexibility and constant grace are amazing gifts to your only child, and you as a parent get the amazing opportunity to walk alongside their unique journey with extra love and care. I personally am so blessed to have been an only child who then got to fill all the extra space in my heart for siblings with brothers, sisters, and bonus aunts and uncles, in Christ