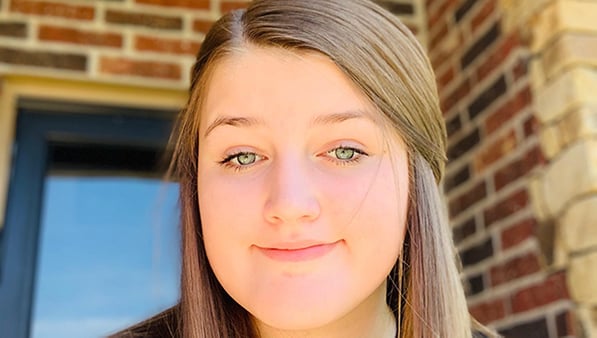 The world looks different for all of us right now, especially our students. Emma Martin is an 8th grader who goes to Broken Arrow. Here's what she has been up to during quarantine:
"This past month or so, I have learned to change my routine and picked up new habits to fill my time up. On a weekday, I usually get up and do my schoolwork which takes about an hour and a half. Once I have finished my schoolwork it's normally around lunchtime, so I make something to eat. In the afternoons I either read, watch a Netflix show, look at my phone, or go outside and ride my long board. When I am stressed or need to get out of the house and away from my family, I take my dog on a walk or go on a bike ride around the neighborhood. I just have to remember that God has a plan for me. It's easy to get lost in all of this and not turn to God but when I'm struggling, I read my Bible plan or remember that I can always turn to him in the hard times. "For I know the plans I have for you, declares the Lord, plans for welfare and not for evil, to give you a future and a hope." Jeremiah 29:11."
We know that isolation during this pandemic is not easy; however, Emma shows us exactly who we have to rely on during the struggle. Whether you're a parent or a student, take some time during this season to continually give each day over to God. Whether you're stressed, tired, or just missing people, rest assured that God is right there alongside you.