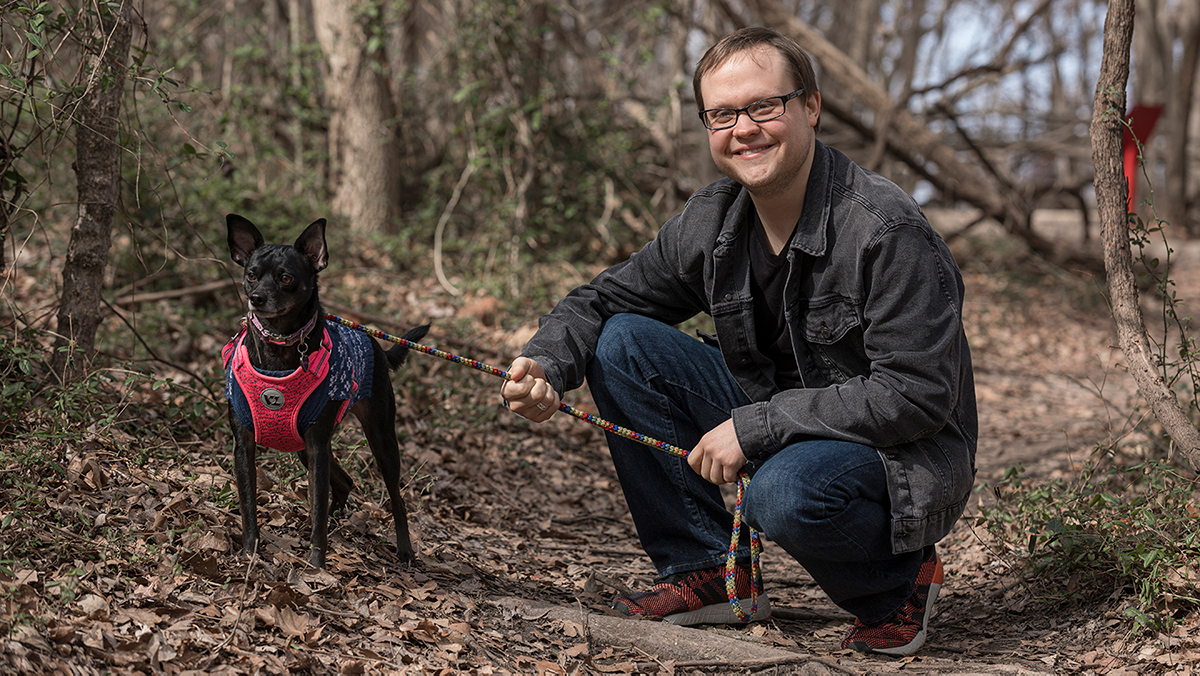 "I was baptized by Pastor Tom as a baby," Joe says. "I remember going to church just because my parents wanted me to. But as I continued to grow, I decided on my own to be more involved, especially through my friends at church and it grew from there. I was plugged in with the help of former youth pastor Mark Fowler. I joined the junior high worship band and ended up volunteering with the media team."
Then came life beyond the family home and a more fast-paced college life, first at Oral Roberts University and later at Oklahoma State University. At the conclusion of his undergraduate degree, Joe got plugged back in with The Vine, an Asbury community. "While it wasn't ultimately the right fit for me, I stayed involved with media for the church. I realized while I was going to church, at least sometimes, I wasn't furthering my relationship with God. I knew I wasn't where I needed to be in life, at that time."
He took a multi-year break from his Asbury community to focus on his graduate studies.
After concluding his academic career, he decided to give the groups another shot and started attending Chainbreakers.
"With Chainbreakers, I had friends from when I was younger that I'd always kept in touch with. With their influence and friendly new people, I just naturally began to get more involved."
The 23-35 age group are like-minded and enjoy spending time together.
"We're a non-traditional group," he says, "in that most community groups are more focused on families or couples. We have single adults and couples, as well as smaller groups in our subgroups including girls with their own (group) and a guys group. We all do social events together every month. In terms of growing in faith, I feel it's good to also grow in friendship and fellowship with believers of the same gender so we feel more comfortable in sharing."
Many Chainbreakers volunteer in the areas of Communion and mission trips for young adults; some lead youth ministry small groups.
Joe has been getting involved with the media team again. "We're all over the place," Joe says. "We all get to do our own thing. And when we have 2nd Saturdays, we try to partner and encourage everyone to do whatever it is they're led to do. Being part of communities within the greater community, I have more of a sense of belonging to the church as a whole. I like to spend time with friends in or out of church – and I also try to help my mother who is sole caretaker for her mother and my dad."
Joe shares Luke 12: 6-7 as the Bible passage he finds most meaningful. "Are not five sparrows sold for two farthings, and not one of them is forgotten before God? But even the very hairs of your head are all numbered. Fear not therefore: ye are of more value than many sparrows."