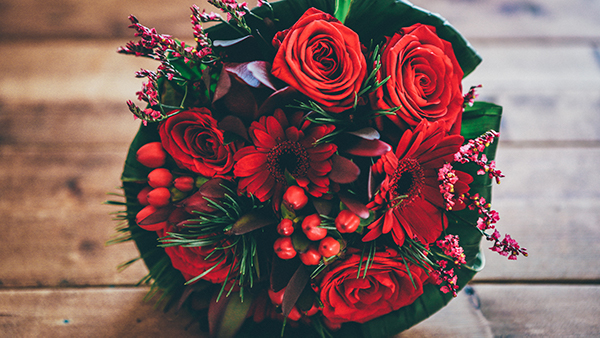 Over the past few days, I've been reading 1 John. His words are poignant and direct.
We love others because God first loved us. If we don't love others, the love of God is not in us. OUCH! He goes on to say that God is love. Just think of all the aspects of God's love. God is affectionate love. God is tough love. God is unconditional love. God is everlasting love. God is unfailing love. God's love is patient and kind.
Why all the love talk? It's February. Valentines, chocolates, roses, jewelry. The things society tells us we should be lavished with on February 14. And some of us will be. But some of us won't. I never expected the words sixty, single, and valentine-free to be words that described me at this time in my life. But they do. All the more reason for me (and perhaps you) to choose to put my focus on the love of my Heavenly Father. His is the love that never lets me go, never wavers based on His mood or my performance. His is the love that can tenderly lift my chin and assure me that there is nothing that can separate me from His love. His is the love that calls me forward to be who He has created me to be, which is a reflection of His love to others.
This might sound odd, but on the day my former husband was moving out, I went to the florist and bought myself a simple bouquet of spring flowers. Later, I was asked who the flowers from. I said, "Jesus." If there was ever a day Jesus would bring me flowers, it was that day. They were a visual reminder to me that though my life appeared to be falling apart, He was whispering into my soul be at peace, I've got you, I love you.
I don't know what Valentine's Day is like for you, but single or married, perhaps you need a bouquet of flowers from Jesus. I encourage you to treat yourself to this reminder of His love for you. Maybe I'll even bump into you while I am buying mine. Here's to our Father's love!
Note: Want to show some love to the widows at Asbury and the community? Volunteer to serve at Beautiful Masterpiece Widow's Dinner, February 13. Contact Melissa at melissa@balconywomen.com or 918.640.7573 to sign up.