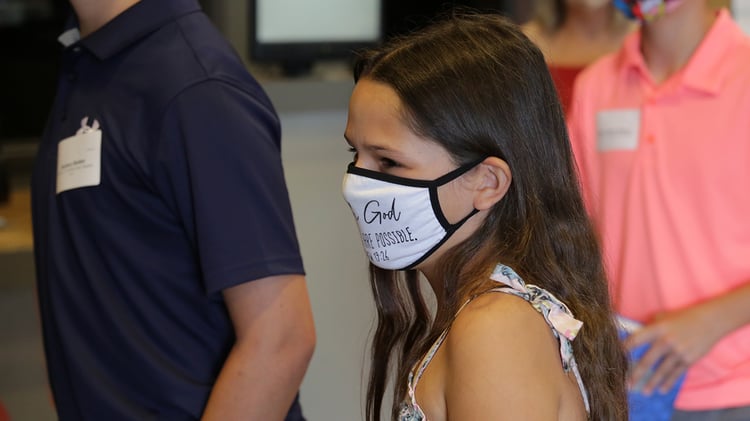 Isn't it ironic how one second we can pray for something and then turn around to complain about whatever it is that we've been given? At the beginning of 2020, you may have prayed for more precious family time with your students, like the kind you received over Christmas break. At the beginning of your student's spring semester, they may have been praying for less stress and anxiety when it came to expectations at school. However, when sickness hit our world at a rampant pace, you may have wished for your "normal" schedule to come back instead of having schools shut down and working remotely in close quarters with your family. We all had two options during this time on how to react: to pray for your situation to change or to find the silver linings in the midst of chaos. If you were like me, maybe you did both!
With school on the cuff of starting back in just a few days, it's important to remember those silver linings and to not look at them as a memory from the past. Maybe you need to realize that God gave you that time together to teach you what he wanted your families "normal" to be? So how can you make sure some of those precious moments keep in your family?
I think one of the first things you can do as a parent is to take a step in, not out. Your student needs you more, now than ever. They need your direction and example on how to find their new "normal". Don't make them figure it all out on their own. Talk about what adjustments have been difficult for you and how you have found your new normal. Create time and in your schedule for your student to have you as a sounding board and ask them intentional questions… which leads me to my second point.
Sit down as a family and ask your students what some of their favorite moments, memories and routines were over the past few months. Maybe those things weren't just meant for a short season but instead meant to be part of your new normal. You might just be surprised by what they cherished and how easy it can be for you to carry that out.
Schedule some one on one dates with your student. I'm sure you got more opportunities to have quality time with your student when the world was on lock down. Whether they act like it or not, your student truly does want to have a relationship with you. I've heard of parents taking their student to do something fun on the day of their birthday each month (ex: If your birthday is on September 20, you would go grab ice cream on the 20th of each month just to spend time together). It doesn't have to be extravagant to be impactful!
Our prayer as a student ministry staff is that you would find those silver linings as your world is about to change once again. Pray for God to create opportunities to draw your family closer together and create flexibility in your schedule to let God work. We are always here to encourage, help and pray for you through anything you're going through!
With love,
Katie Miller