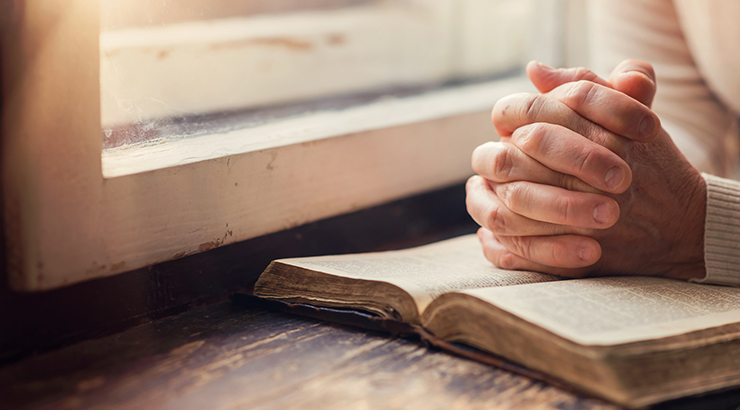 About a month ago I was sitting at my desk when I suddenly felt very warm. Warm turned to just plain hot! I mumbled something to myself about the air conditioner not being turned on while the building was closed. That is until I realized about an hour later, I was freezing. Another wave of hot hit me again before the end of the day. I assumed I was past this hot flash stuff, but it has returned with a vengeance. And, of course, I can't get in to see my doctor until August! That's a whole summer of hot flashes in the 95° heat. So, I'm stuck for now with hot, then cold, then hot, cold, hot, cold. My frustrated exclamation, Lord, this is crazy, was followed by the thought, but it's better than lukewarm. Well, I would take a little lukewarm right now, but I understood the thought to be a reminder of Jesus telling the church of Laodicea that He would rather they be hot or cold in their love for Him but lukewarm made Him want to spit them out of His mouth—just plain sick to His stomach.
Lukewarm. Tepid. Iffy. When it comes to our relationship with Him, Jesus is not a fan of passionless faith, that take it or leave it attitude. It's easy to slide into yes, I'm a Christian but well, no, I haven't read my Bible or prayed too much lately. I sense this might be happening with many people as the COVID-19 pandemic and its restrictions linger on.
If you are finding yourself in this situation, let me encourage you. When you intentionally take time to be with the Lord, it will uplift your spirit, change negative attitudes, and adjust perspectives. Time in the Word can bring healing to a wounded heart and even lessen physical pain (Ps. 107:20). Time in prayer can lighten your load as you pour out your troubles, bring a renewed sense of peace and fill you with fresh hope (Phil 4:6-8). It will make you more aware of how the Holy Spirit is working in your life and the lives of those for whom you have prayed. And these are just a few of the benefits! Note that it starts with choosing to take the time.
One goal of Women's Ministries during this time has been to continue to offer opportunities to be in God's Word. We desire for all of us to receive the benefits listed above. Yes, we are using Zoom and how grateful we are for this awesome means of seeing each other and growing together. We recently completed the book study on Chasing Vines by Beth Moore and are currently reading through Dangerous Prayers by Craig Groeschel. We arranged for Gail Knox to teach the book of James, and coming up this month, Cindy Read (Pastor Dick's wife) will be offering a 6-week study on the New York Times bestselling book, It's Not Supposed to be This Way: Finding Unexpected Strength by Lysa TerKeurst. What a timely title! Will you join us? You will love the benefits!
Spend some time reading Psalm 103 and write down each benefit listed. It will bless you!
Pastor Andrea Stephens is available at astephens@asburytulsa.org or 918.392.1145.